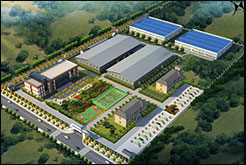 The products involve multiple fields such as machinery, automobiles, marine, valves, buildings and food, and are sold …
Our company will participate in the casting exhibition of "29th Manufacturing World Japan" hold in Tokyo,Japan from June 20th to 22nd
Time:12/11/2017 10:36:44 AM Visit:
Our company will participate in the casting exhibition of "29th Manufacturing World Japan" hold in Tokyo,Japan from June 20th to 22nd.
The booth number of our company is East Hall 5, E66-29. Welcome domestic and foreign customers to visit our company booth and negotiate business.
Pre:Construction hardware industry development overview
Next:none!