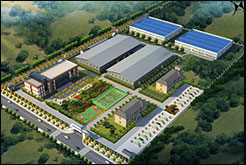 The products involve multiple fields such as machinery, automobiles, marine, valves, buildings and food, and are sold …
Construction hardware industry development overview
Time:6/11/2018 8:45:50 AM Visit:
The hardware industry is divided into building hardware, tool hardware, daily hardware and gas stove according to the purpose of the product. Among them, building hardware products include door and window hardware, door control hardware, point support glass curtain wall components, stainless steel guardrail components and plumbing hardware.
As a traditional building material, architectural hardware has a long history of development, which is steadily developed with the development of the construction industry. Especially after the 19th century, with the widespread use of metal materials and the needs of social life, construction hardware developed rapidly.
Although the development of China's construction hardware industry started relatively late, it has shown a good momentum of development with the continuous advancement of urbanization and the booming development of the construction industry. Figures show that China's urbanization rate has risen from 45.89% in 2007 to 58.52% in 2017, the added value of construction industry from 4.0987 trillion yuan in 2013 to 2013 of 5.5689 trillion yuan, all maintained rapid growth, has brought the great opportunity of development for building hardware industry.
Pre:Refrigeration accessories in China market prospect of electric valve is the industry officials
Next:Our company will participate in the casting exhibition of "29th Manufacturing World Japan" hold in Tokyo,Japan from June 20th to 22nd